Carole Shmurak has frequently appeared at local libraries and schools.
In addition to the 24 book group meetings that she leads every year, Carole will also be appearing:

June 27, 2023: First public talk in 4 years!
Such a Strange Lady: Dorothy L. Sayers and the Golden Age of Detective Fiction
Enfield Public Library, Enfield CT, 6:30 P.M.
February 26, 2019:
A Celebration of Sherlock Holmes, Enfield Public Library, Enfield CT 
(Tuesday, 7:00 p.m.) [snowdate: Tuesday, April 2]

Talk, The Importance of Being Sherlock, plus a Sherlock Trivia Game with prizes!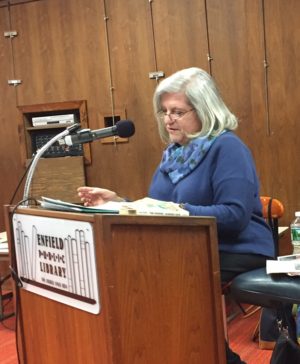 March 13, 2019: 
No More Damsels in Distress: The Development of the Fictional Female Detective, Wallingford Public Library, Wallingford CT
(Wednesday, 7:00 p.m.) [snowdate: Thursday, March 14]

The first female detective appeared in fiction in 1841, well before the creation of Sherlock Holmes. Since then, detecting women have gone from young Victorian ladies to gray-haired spinsters to tough private eyes. In this talk, Carole Shmurak, Professor Emerita at Central CT State University, mystery author, and leader of the Wallingford Library Mystery Group, will discuss the ways that fictional female detectives have changed along with society's notions of what is "a suitable job for a woman."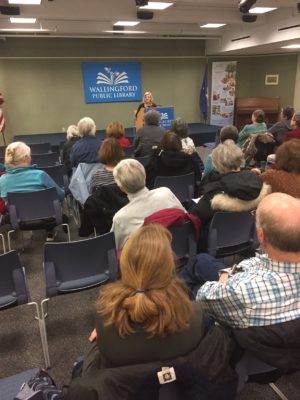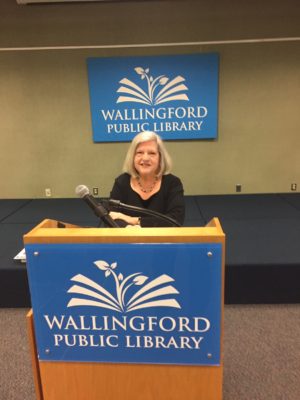 Book Carole as a Speaker
Interested in booking Carole as a speaker or a discussion leader? See her page at the Connecticut Library Consortium for details.